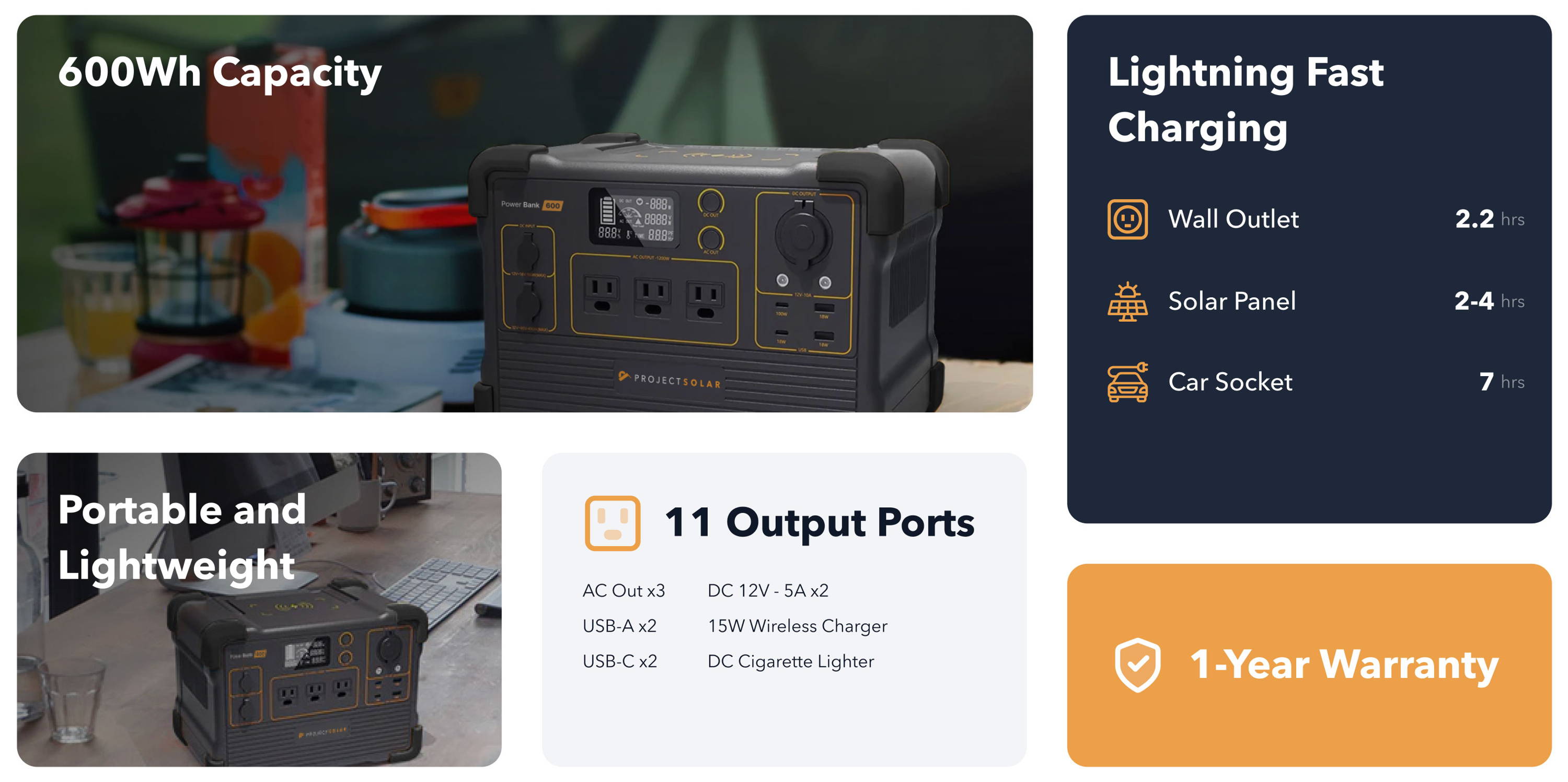 Power Up To 90% Of
Appliances
With an AC output of 1200W, you can power 90% of household and on-the-go devices.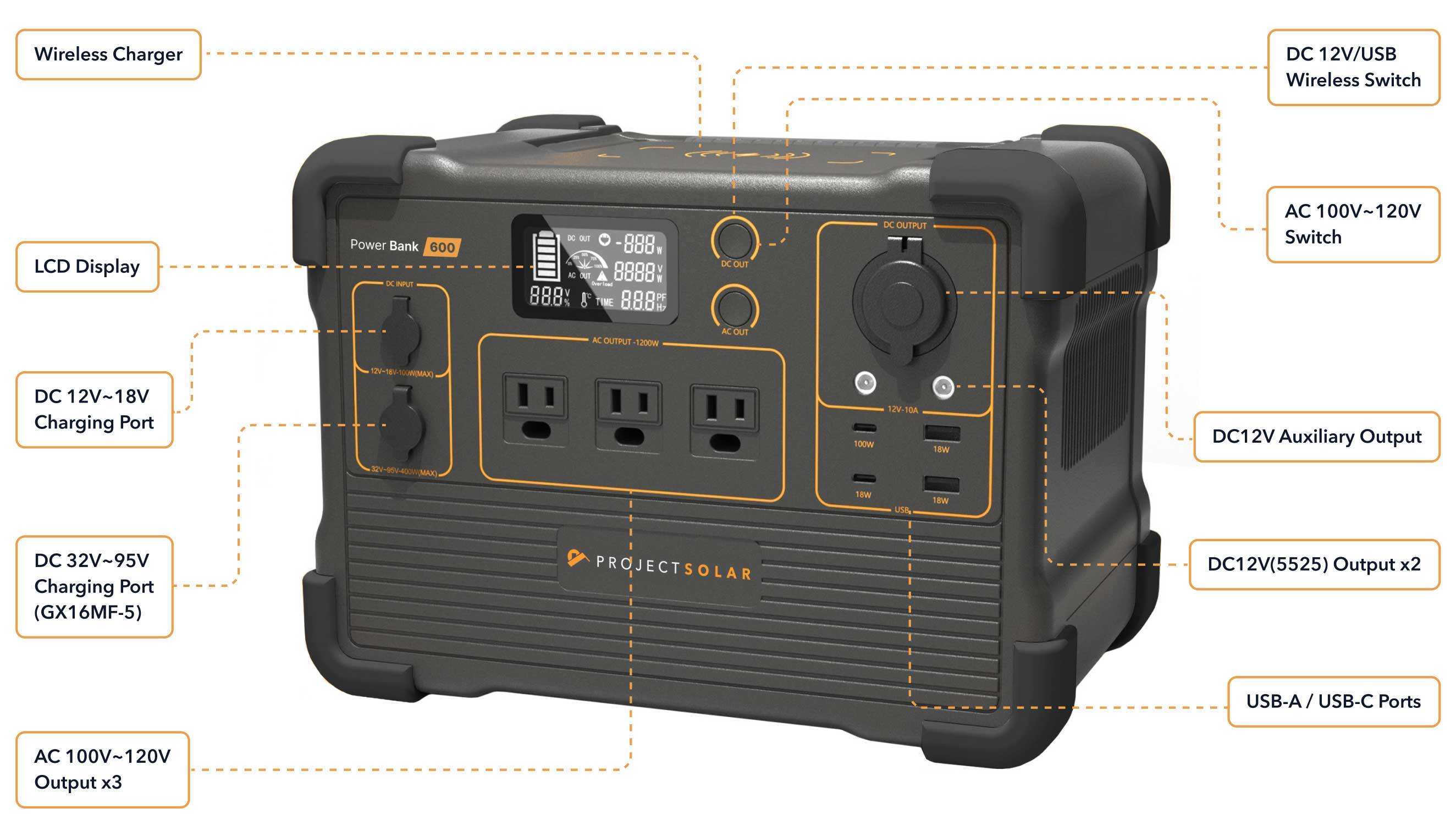 Safe, Durable &
Built To Last
The Power Bank 600 is made to stand the test of time with Grade A Lithium Iron Phosphate Cells, which are so efficient only losing less than 1% charge per year. This means they keep 80% of their original capacity after 3,500 complete charge cycles!
The fine-tuned Battery Management System (BMS) keeps the unit cool, manages all in and out charging and air flow. It's outer layer is cast in UL94V, flame-retardant, ABS plastic to provide added safety. All ports are covered with a high-grade, TPU protective cap resilient to daily stretching and tearing.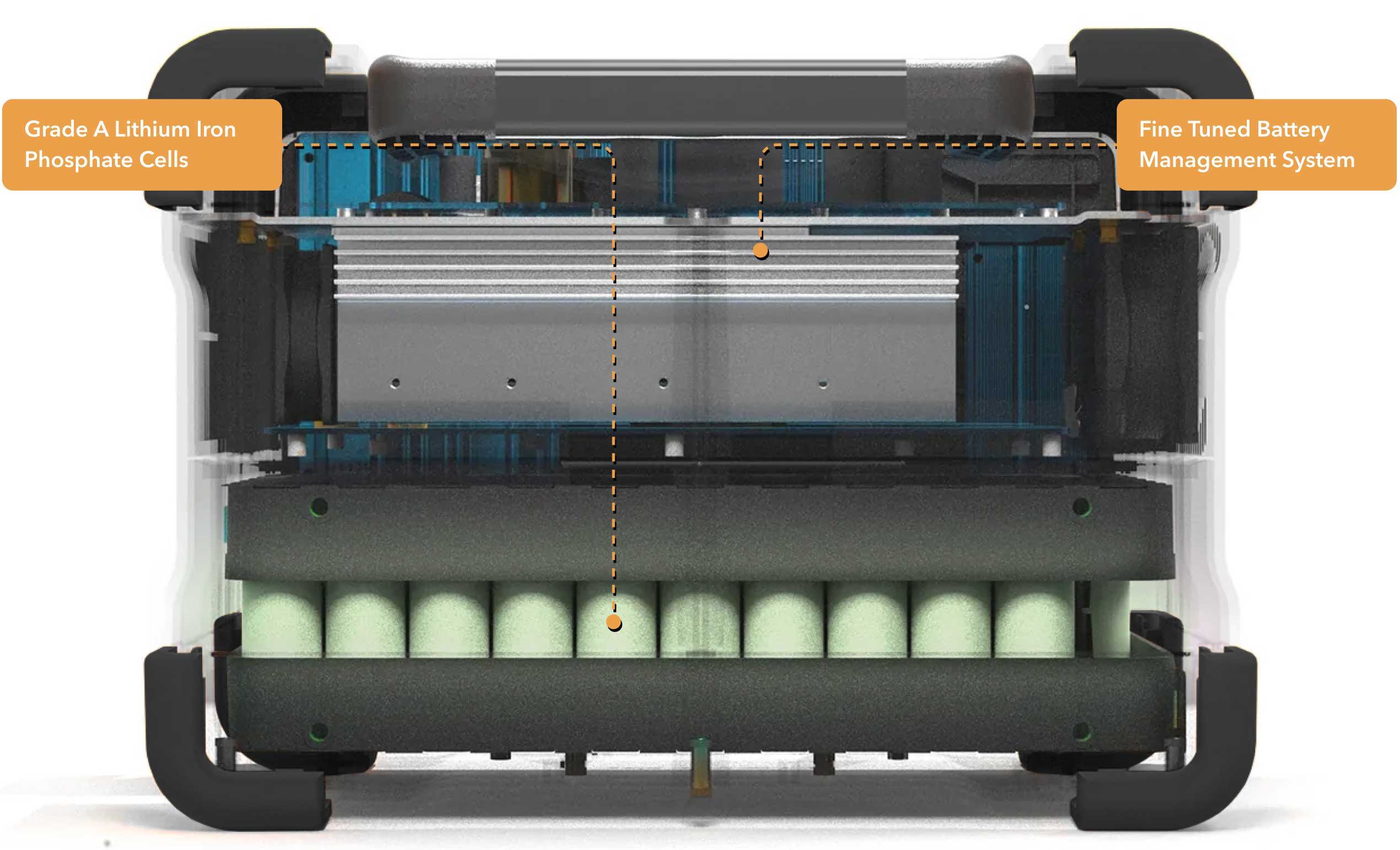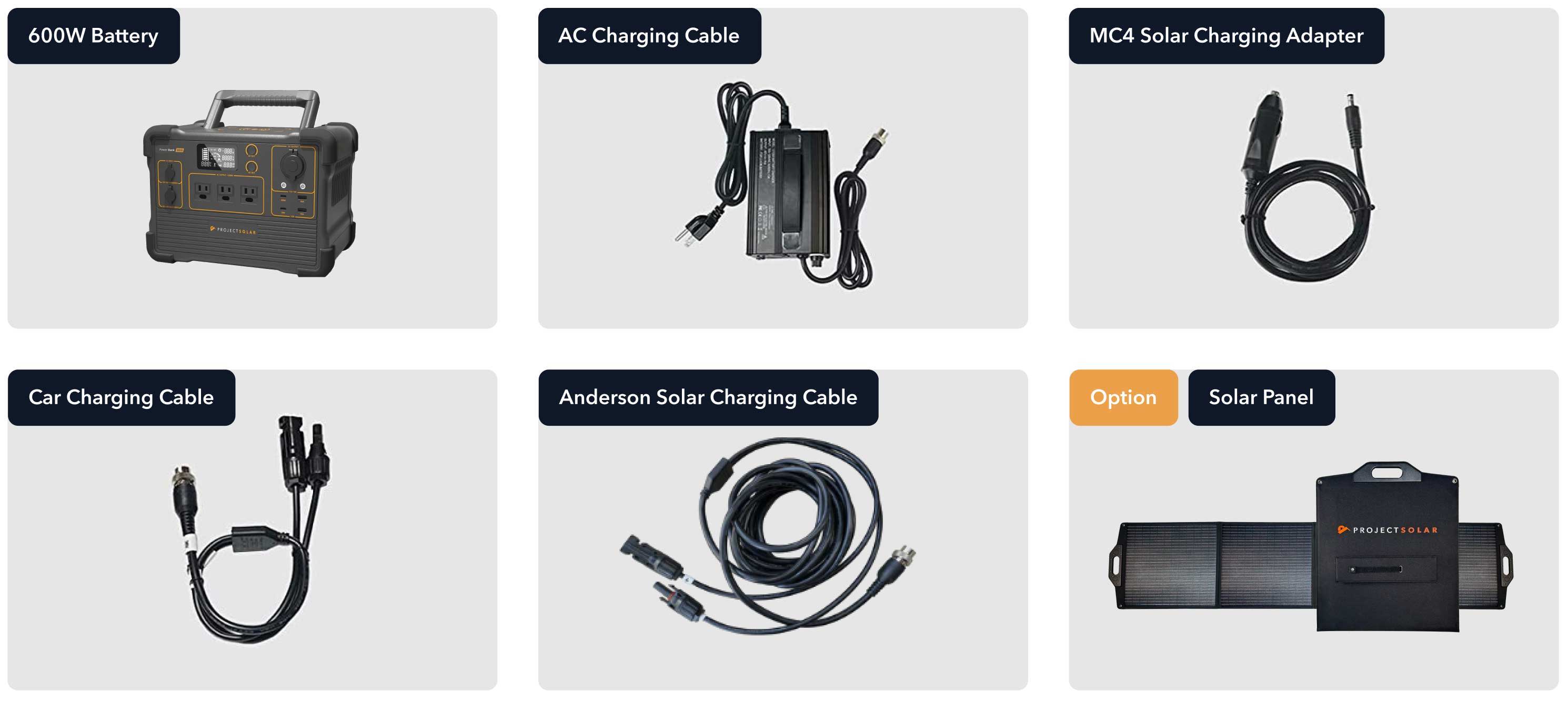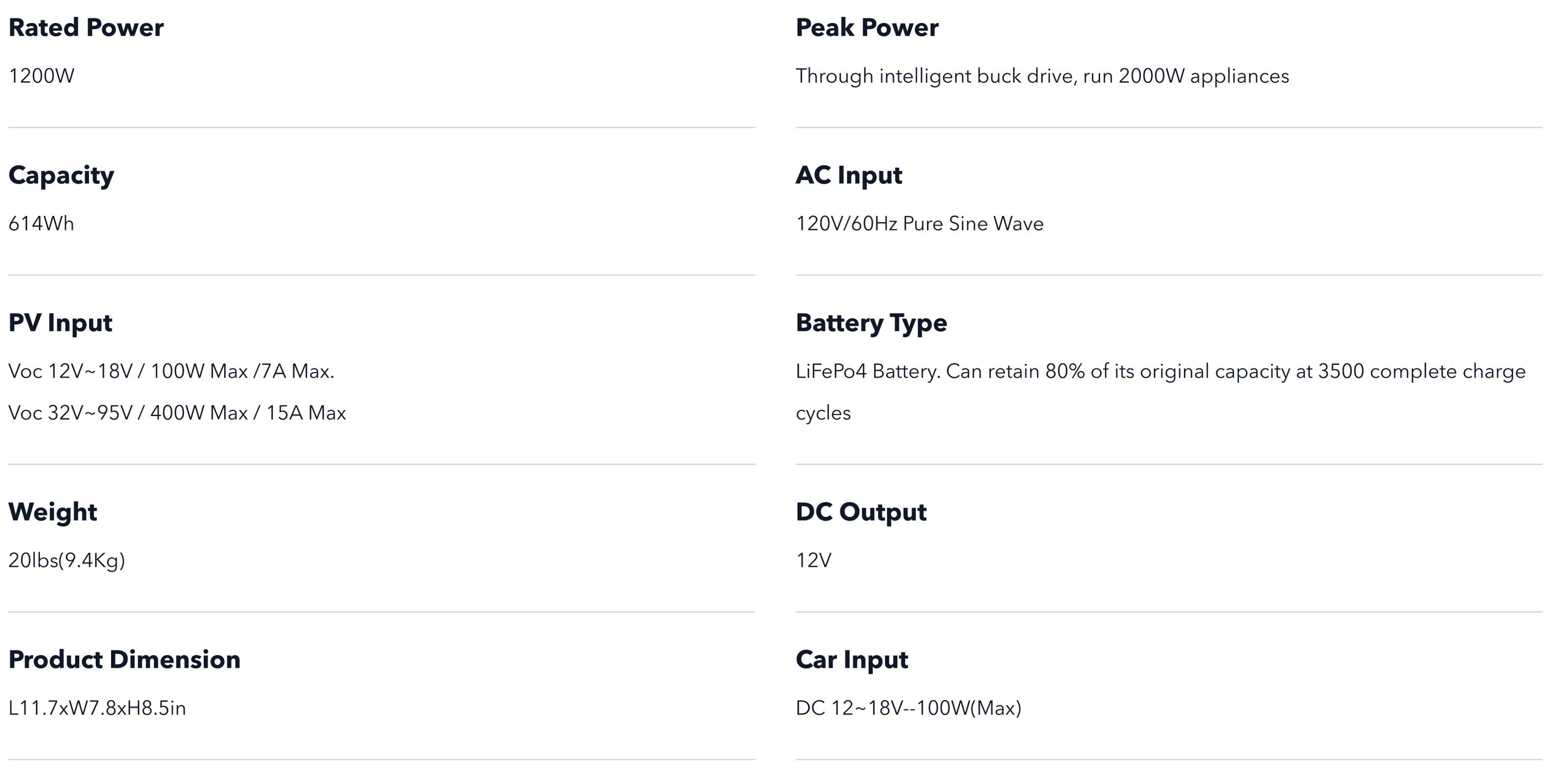 Free 4-7 Day Shipping To Entire Continental USA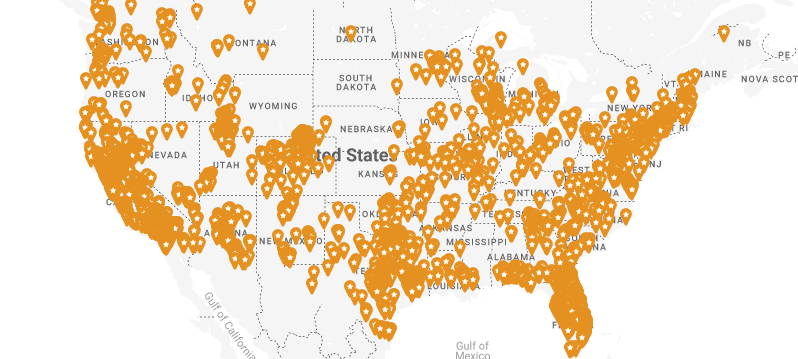 Q: How many portable solar panels can be paired with the Power Bank 600?
A: You can add up to 2x200W portable solar panels to the Power Bank 600. Please refer to your User Manual for connection instructions.
Q: Can I add an Expansion Pack 3000 to my Power Bank 600?
A: No, the Power Bank 600 is not expandable.
Q: What devices can I run with my Power Bank 600?
A: You can run any device with a consumption power of up to 1,200 watts.
Q: Can I connect my Power Bank 600 to my home with a SubPanel Transfer Switch?
A: No. This feature is only available for the Power Bank 2000, as the Power Bank 600's power rating and capacity are not sufficient for home backup.