Massive Power Capacity Of 1920Wh

16 Output Ports
12V DC Socket x 2
USB-C: PD100W x 1
12V Cigarette Lighter
USB-C: 18W x 1
15W Wireless Charger
USB-A: 18W x 1
AC110V/60Hz x 6
5V2A x 3
Wall Outlet

Solar Panel

Car Socket
1-Year Warranty
Get To Know The Power Bank 2000
Power Anything,
Anywhere.
With a huge 2000W output, you can power 99% of household and on-the-go devices.
Run 16 Devices
at Once
You don't have to worry about running out of ports. The Power Bank 2000 has room to power up to 16 devices simultaneously.
Safe, Durable & Built To Last
The Power Bank 2000 is made to stand the test of time with Grade A Lithium Iron Phosphate Cells, which are so efficient only losing less than 1% charge per year. This means they keep 80% of their original capacity after 3,500 complete charge cycles!
The fine-tuned Battery Management System (BMS) keeps the unit cool, manages all in and out charging and air flow. It's outer layer is cast in UL94V, flame-retardant, ABS plastic to provide added safety. All ports are covered with a high-grade, TPU protective cap resilient to daily stretching and tearing.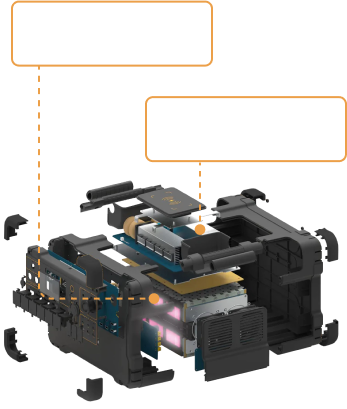 Want More Capacity?
Each expansion pack adds an extra 3072Wh. Expand capacity up to 8,042Wh by adding expansion packs. You can add a maximum of 2 expansion packs per battery.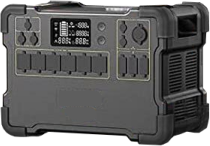 1,920 Wh
+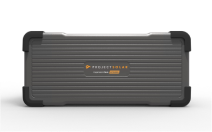 3,072 Wh
+
3,072 Wh
=
8,064 Wh
Specs
Charging Type
AC Charging; Solar Charging; Car Charging, Hybrid Charging
PV Input
12~18V-100W(Max). 32~95V--600W(Max)*2
DC Output
12V Regulated Cigarette Lighter;
12V(5.5mm) DC Socket*x2;
USB-C: PD100W x 1;
USB-C: 18W x 1;
USB-A: 18W x 1;
5V2A x 3;
15W Wireless Charger
AC Output
AC110V/60Hz Pure Sine Wave
Car Input
DC 12~18V--100W (Max)
Rated Power
2000W (Peak Power 4000W)
Charge Controller
Three MPPT
Product Dimension
16.1x10x11.6in. (409x256x297mm)
Net Weight
48.5lbs (22Kg)
FAQ
What devices can I run on the Power Bank 2000?
You can run any device with a consumption power of no more than 2,000 watts. However, inductive loads such as freezers, fridges, compressors, and motors require a much higher ability to start – approx. 3-7 times larger than its rated power.
How do I calculate running time?
The running time is calculated as Total Capacity (Wh) x 90% (depth of discharge) ÷ Consumption Power (W). For example, the Power Bank 2000 can run your 60W portable refrigerator:1920Wh x 90% ÷ 60W =28.8H. With two additional EB3000, it can run your fridge 121 hours continuously.
Does the battery have a built-in MPPT charge controller?
Yes, this battery equips three independent built-in MPPT charge controllers, each supporting PV of 32V-95V(Voc: open circuit voltage) charging up to 600W: 12~18V-100W(Max). 32~95V--600W(Max)*2. It greatly improved the charging efficiency and effectiveness.
How can I utilize the 1200W input capacity?
To utilize the 1200W input capacity, you can get an extra 600W AC charger. For solar panels, you can parallel three on each 5-pin aviation charging port. A combination of a 600W AC charger and 600W solar array can also provide a total of 1200W input.
Can I use my own solar panels with the Power Bank 2000?
Yes, this battery is compatible with most third-party solar panels on the market. Make sure that your solar panel/array has an operating voltage of 12V-95V: 12V~18V-100W(Max). 32V~95V--600W(Max)*2.