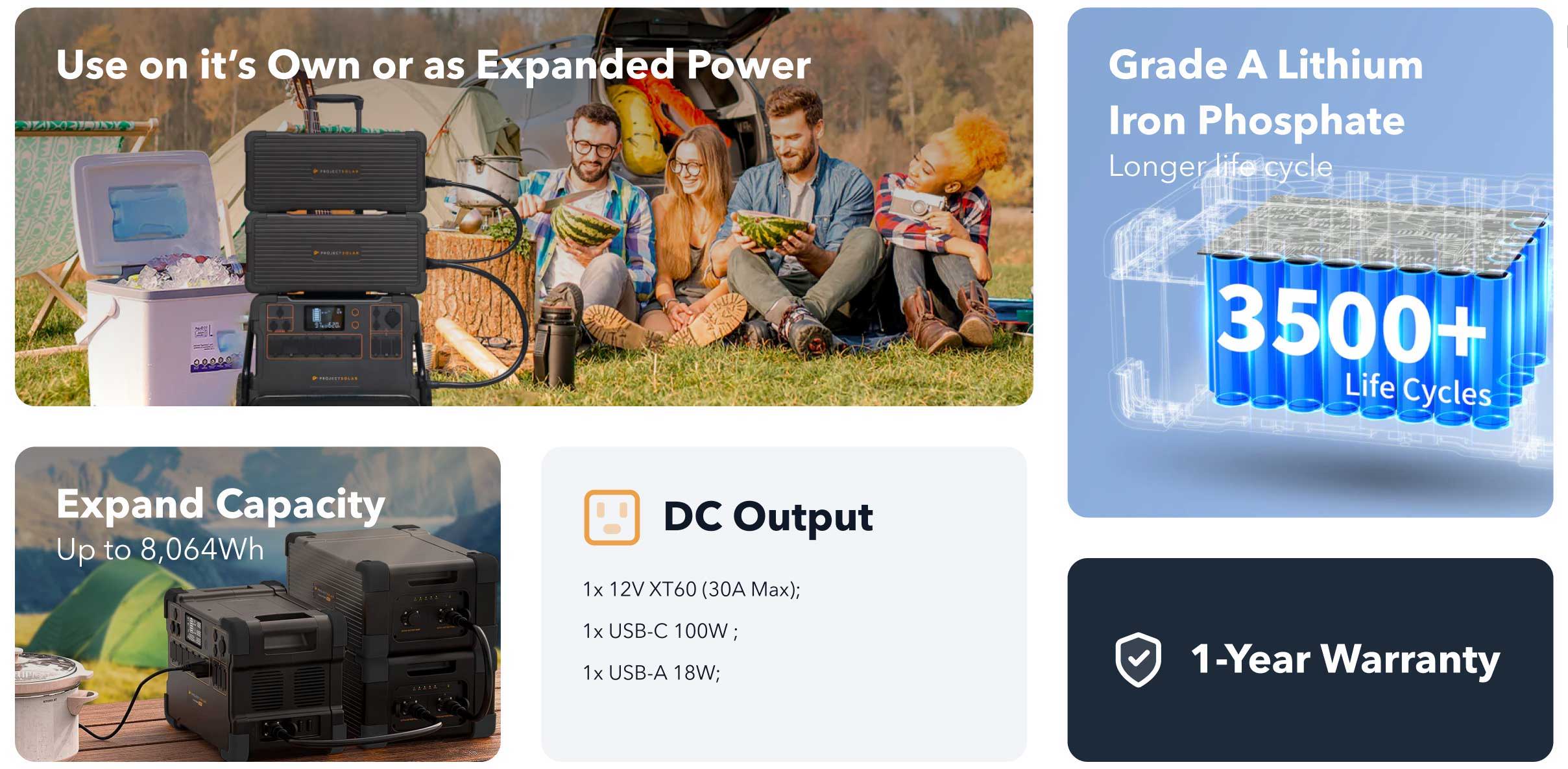 Each expansion pack adds an extra 3072Wh. Expand capacity up to 8,042Wh by adding expansion packs.
You can add a maximum of 2 expansion packs per Power Bank 2000.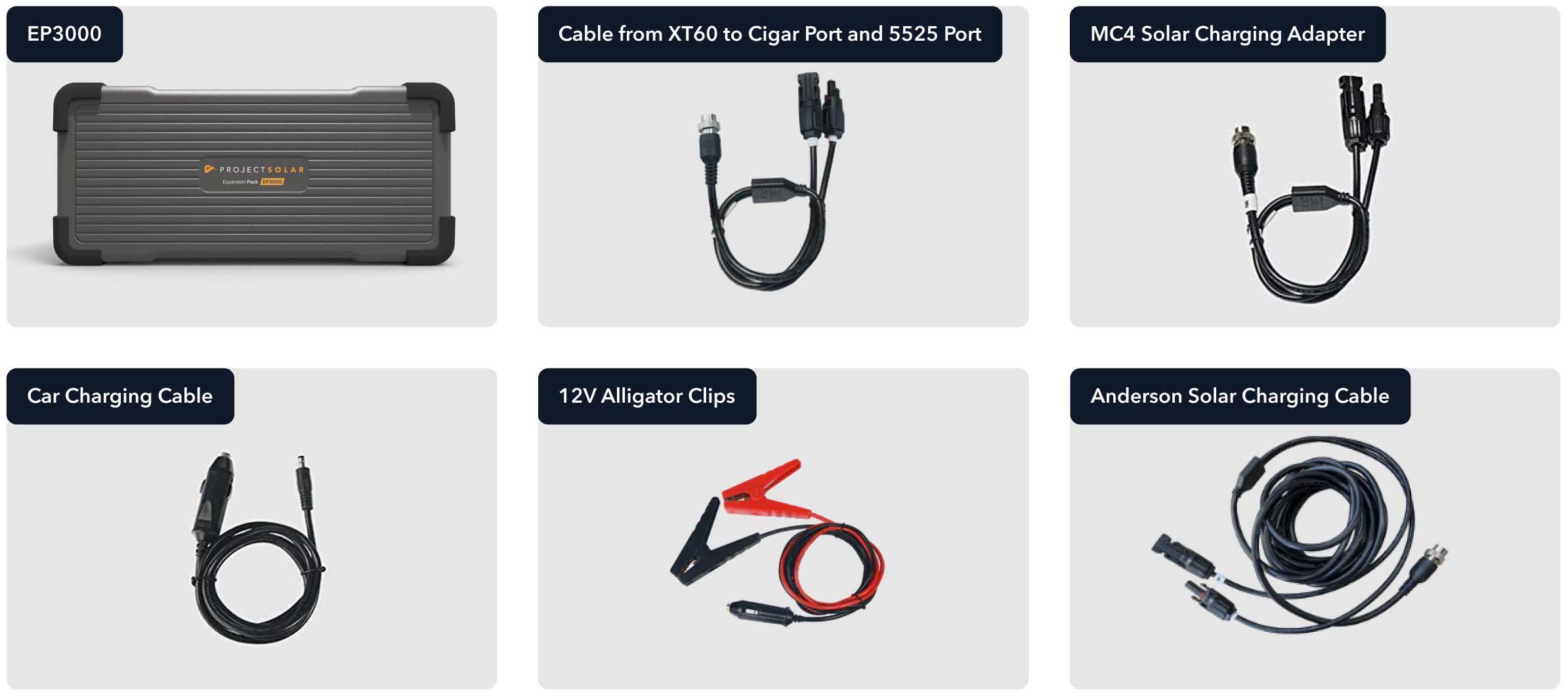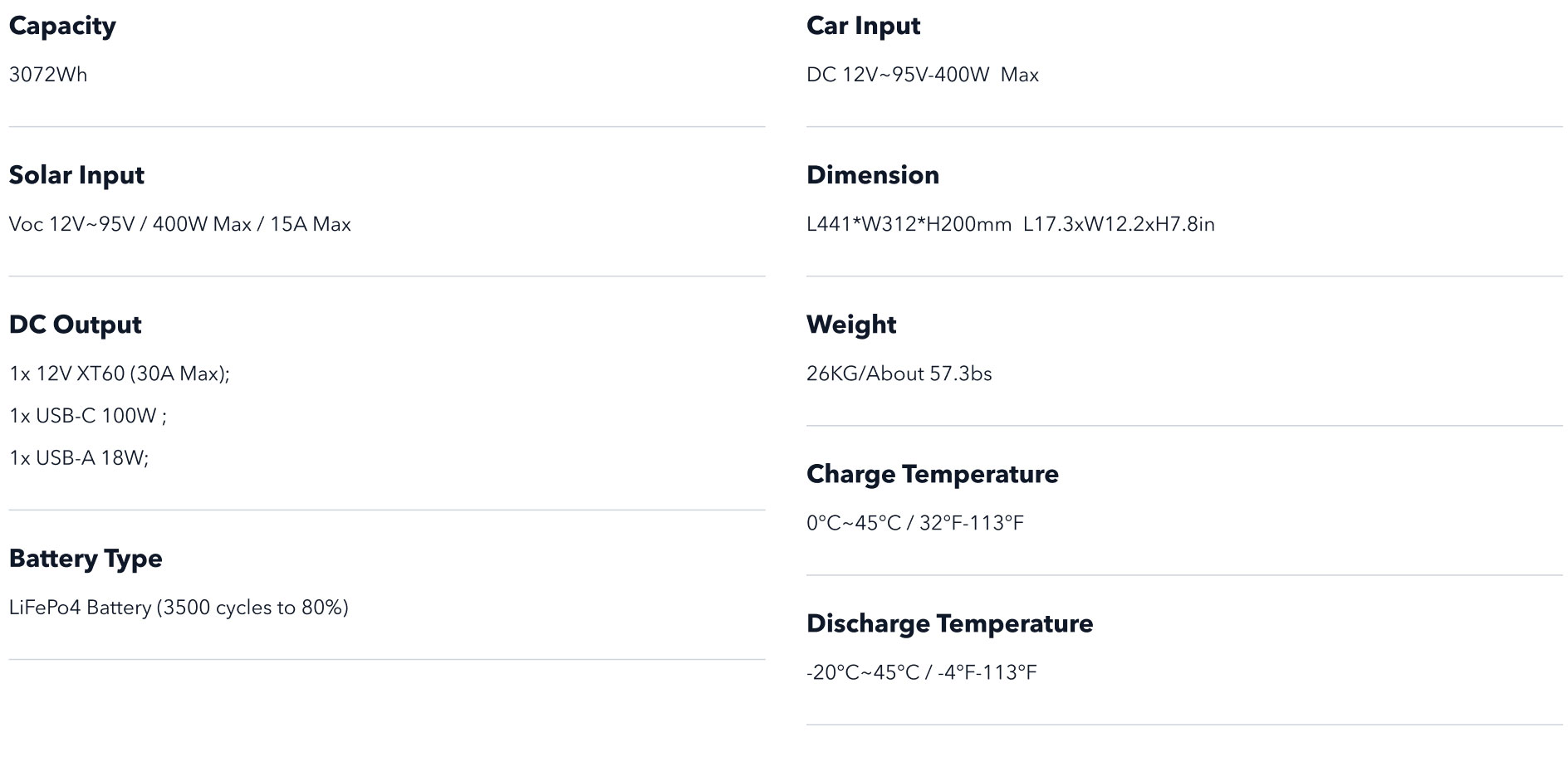 Free 4-7 Day Shipping To Entire Continental USA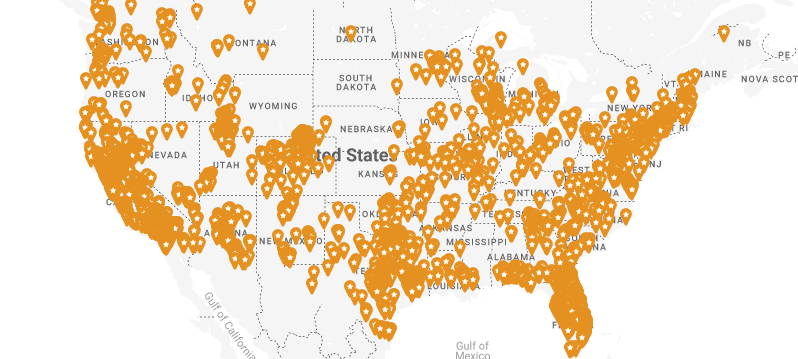 Can I use and charge my Expansion Pack 3000 separately from my Power Bank 2000?
Yes, you can charge and/or discharge your Expansion Pack 3000 separately from your Power Bank.

You can use an AC charger cable, a car charger cable, or up to 400W of solar input to charge your Expansion Pack.
This battery has one XT60 output port, one USB-A output port, and one USB-C output port.
IMPORTANT: When your Expansion Pack is connected to your Power Bank with a cascade cable, do NOT use the input ports on both devices simultaneously. Only use the input ports on your Power Bank 2000.
How do I know when my Expansion Pack 3000 is fully charged?
You can check your Expansion Pack 3000's battery capacity by short-pressing the Power Display Switch, next to the LED Capacity Indicators. The battery will illuminate the corresponding indicator, showing you the charging status of your EP3000.
How do I sync my Expansion Packs and Power Bank 2000?
To sync the Power Bank and Expansion Pack(s), ensure that the power levels of each battery are within 10% of each other (fully charged is ideal).
After they're synced, they can be connected with the cascade cable(s) and the power level can be calibrated.
To calibrate the power level for your Power Bank, follow the steps in this article.
How many Expansion Packs can I cascade?
You can connect up to 2 Expansion Packs with the Power Bank 2000, for a combined capacity of 8,064Wh.