Our Top Picks for Home Solar Backup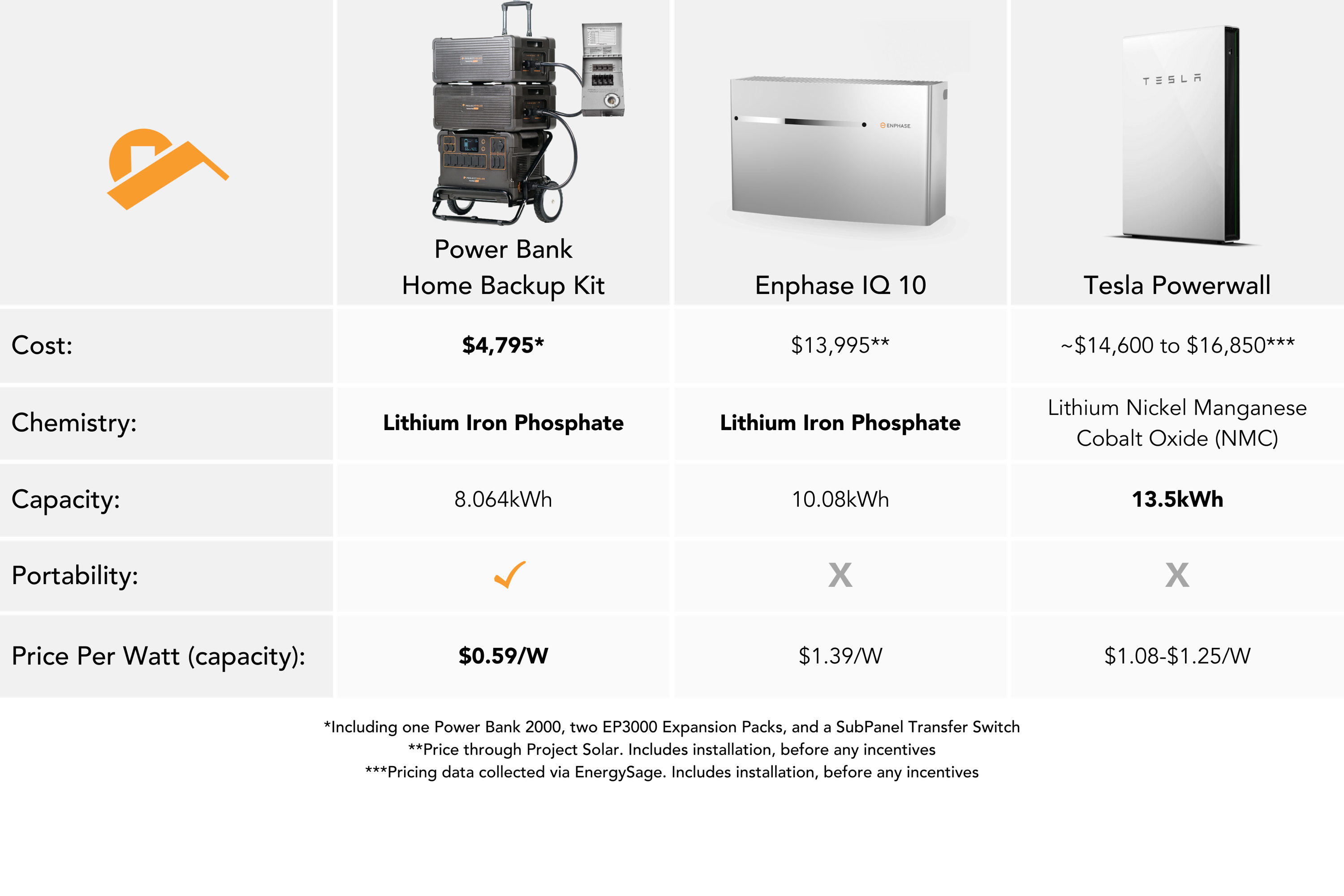 Our Pick for Accessibility:
Power Bank Solar Battery Kit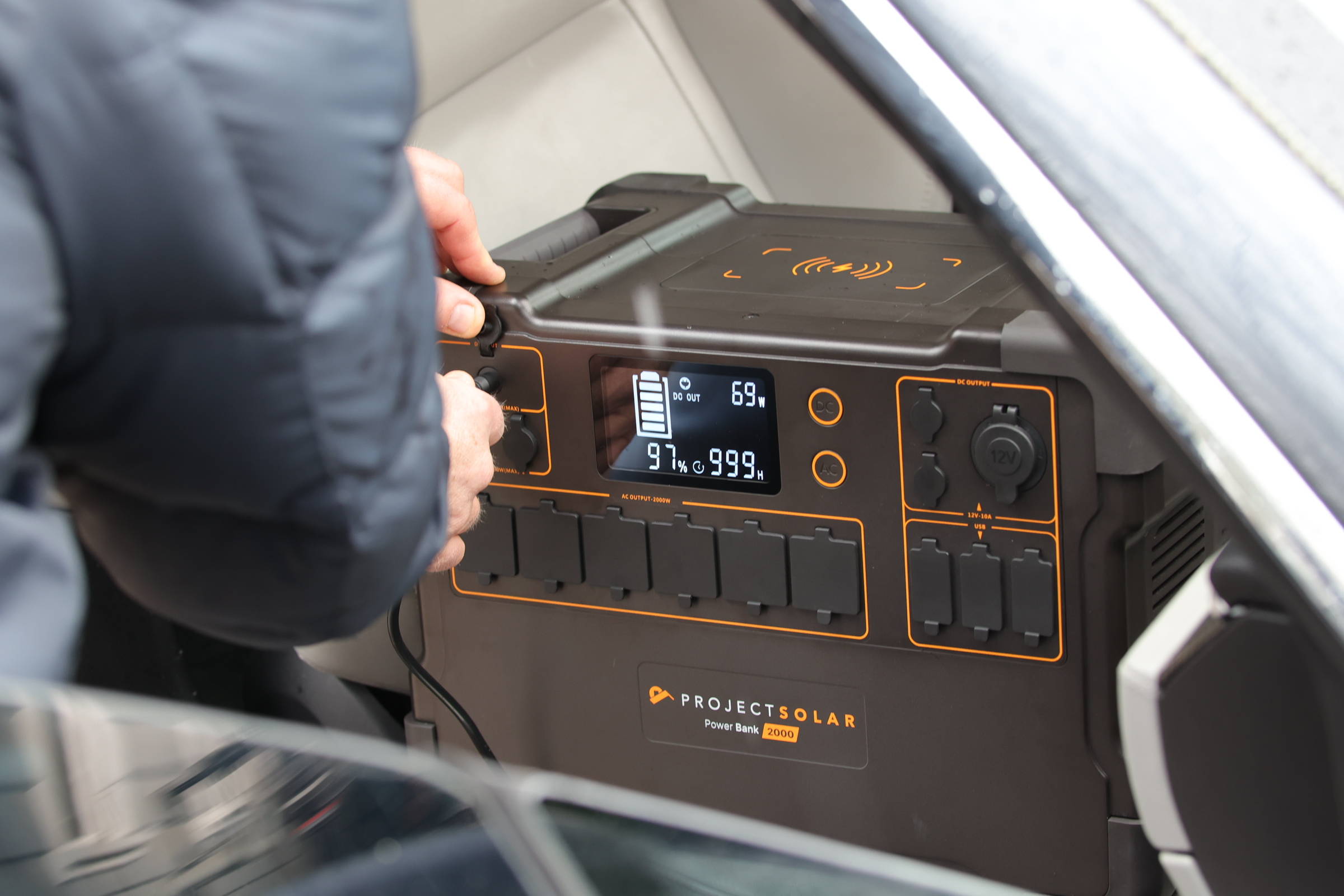 least expensive on the list
off-grid friendly
expandable with multiple sizes available

portable (carrying handle/trolley included)
some abilities to integrate with home
available to renters, van lifers, mobile/tiny home owners, and others who can't install a solar system
optional solar panels for charging
Lithium Iron Phosphate (LFP) battery chemistry
shortest warranty (12 months)
automatic backup not supported
Project Solar's new solar backup option, the
Power Bank
,
is a battery for everyone.
We chose this as our most accessible pick for a reason--it's affordable, portable, and versatile.


The Power Bank Solar Battery Kit is available in multiple sizes, and expandable. For the purposes of this article, we will compare specifics based on a configuration of one Power Bank 2000 with two Expansion Packs.

The Power Bank uses top-of-the-line Lithium Iron Phosphate (LFP) technology. The addition of iron to the battery chemistry reduces heat generation, which improves efficiency and safety--plus,
LFP batteries last longer than other lithium battery types.
One of the best parts about the Power Bank 2000 is its accessibility. Regardless of whether you have a home solar system or not, you can purchase and use this option.
If you're a homeowner with a solar system, your solar power can top up your Power Bank with your solar power. If you don't have a solar system, no problem: you can simply charge your battery with grid power or add our portable solar panels to charge it using green energy.
After it's been charged, you can plug in your devices & appliances, or
use a subpanel to connect the Power Bank to your home's essential circuits
for a more seamless backup process. With a throw of a switch, those loads will become grid-independent.
And, speaking of grid independence, this is the only battery on this list that is
completely
off-grid. You can bring it with you pretty much anywhere, especially with the included EZ Cart hand trolley.
The Power Bank is one of the most affordable solar backup alternatives on the market. It is significantly less expensive than a home battery system and can provide similar backup power capabilities.
At $4,893, the Power Bank comes in at almost a
third
of the cost of the IQ 10, our other battery option.
Customers looking for lower-capacity backup can expect to spend much less--purchasing the Power Bank 2000 will set you back less than $1,700, and there's a smaller model available as well for $500.
Of course, additional accessories, particularly our
200W portable solar panels
, can add to the cost. However, even with these extras, the Power Bank remains a highly affordable, accessible option for those seeking a portable solar backup solution.
Portable solar panels will cost $299 each, and adding the maximum amount of panels will still be less than half the cost of Enphase's IQ 10.
Overall, the Power Bank offers an excellent value for its price, providing reliable backup power in a compact and affordable package.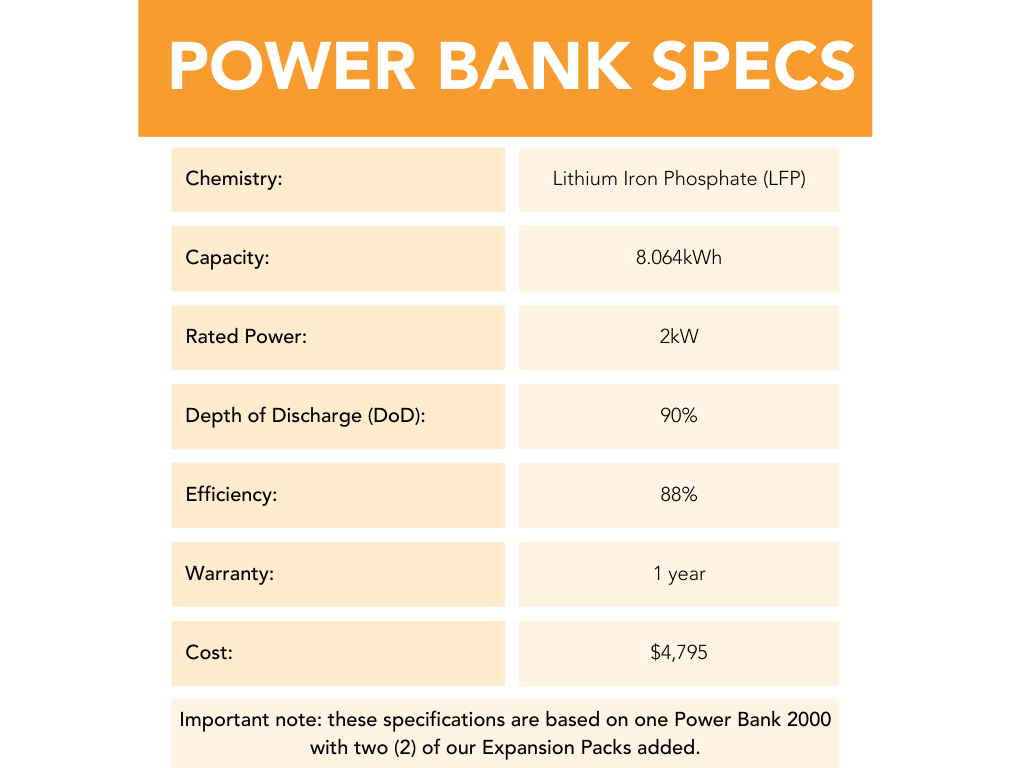 Our Pick for Smart Home Backup:
IQ 10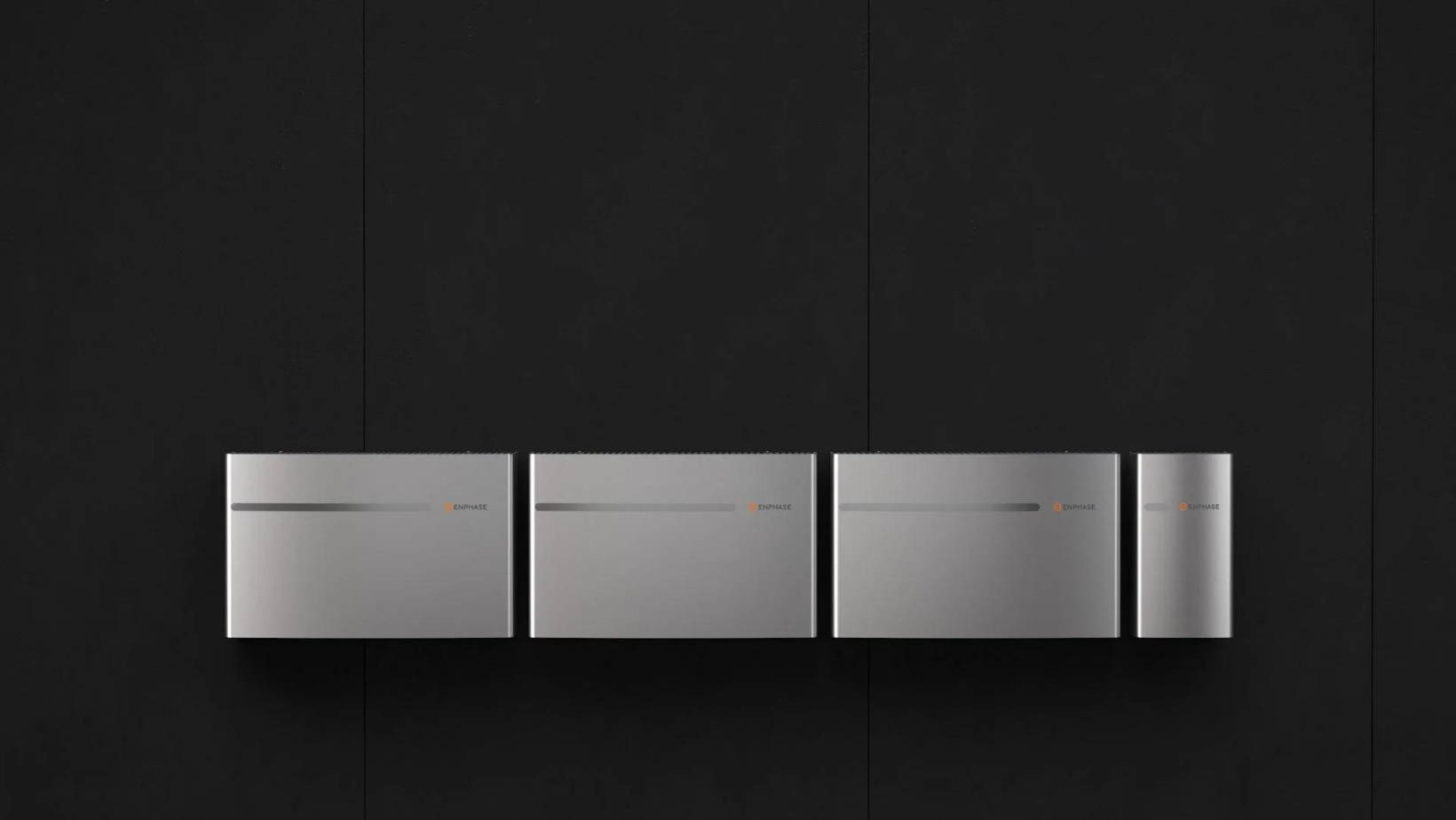 smartest battery on the list
longest warranty (with extension)
integrates with home and solar system
expandable with multiple sizes available
passive cooling
Lithium Iron Phosphate (LFP) battery chemistry
price
only available with a home solar system
As the
most popular solar battery of 2022
, the Enphase IQ 10 has always been our top choice for integrated solar backup. We use Enphase microinverters exclusively for our systems, and they seamlessly connect to this battery.
Other batteries may be able to connect to our microinverter systems, but none will be able to monitor and manage the system as efficiently as a battery from Enphase.
The Enphase IQ 10 is a top-of-the-line home battery solution that provides reliable and intelligent backup power. This battery can provide fully automatic backup power during outages, and its abilities to adapt to your energy usage patterns help to improve efficiency and extend battery life.
Expandable and available in multiple sizes, the IQ 10 comes with a 10-year warranty, which can be extended up to 15 years through Enphase.
Like the Power Bank, the IQ 10 uses Lithium Iron Phosphate battery chemistry, which is known for its safety, reliability, and longer lifespan. It also allows this battery to utilize passive cooling, one of Enphase's
coolest
features. Passive cooling involves no moving parts, improving efficiency while keeping noise to an absolute minimum.
Perhaps most notably, the IQ 10 provides seamless backup power in the event of an outage. This means that no manual intervention is required, and attached loads won't be interrupted.

Although it is more expensive than some of the other options on the market and cannot be purchased as a stand-alone battery, the IQ 10's reliability, adaptability, and convenience make it an excellent choice for homeowners who prioritize peace of mind.
EnergySage estimates the cost of the IQ 10 to be between $18,000 -$20,000, which would make it the most expensive on this list. However, at Project Solar we use a
salesman-free pricing model
, enabling us to offer this battery for $13,995 (fully installed,
before
any incentives).
To add an Enphase battery to your system, you'll need to also install a System Controller 2--this basically works as a transfer switch that will disconnect you from the grid during outages.
The System Controller 2 is included in our battery pricing, but you only need one of these for your entire system, even if you're installing multiple batteries. For this reason, each additional IQ 10 you purchase will cost $9,700 (fully installed, before incentives).
These batteries aren't the most DIY-friendly, but it is possible to add them to a DIY project with Project Solar. However, you will need to take a course on Enphase's website to become certified, and the batteries weigh in at over 300 pounds.
Before any incentives, the IQ 10 will cost $11,495
DIY (with System Controller 2), and each additional battery will cost $9,200.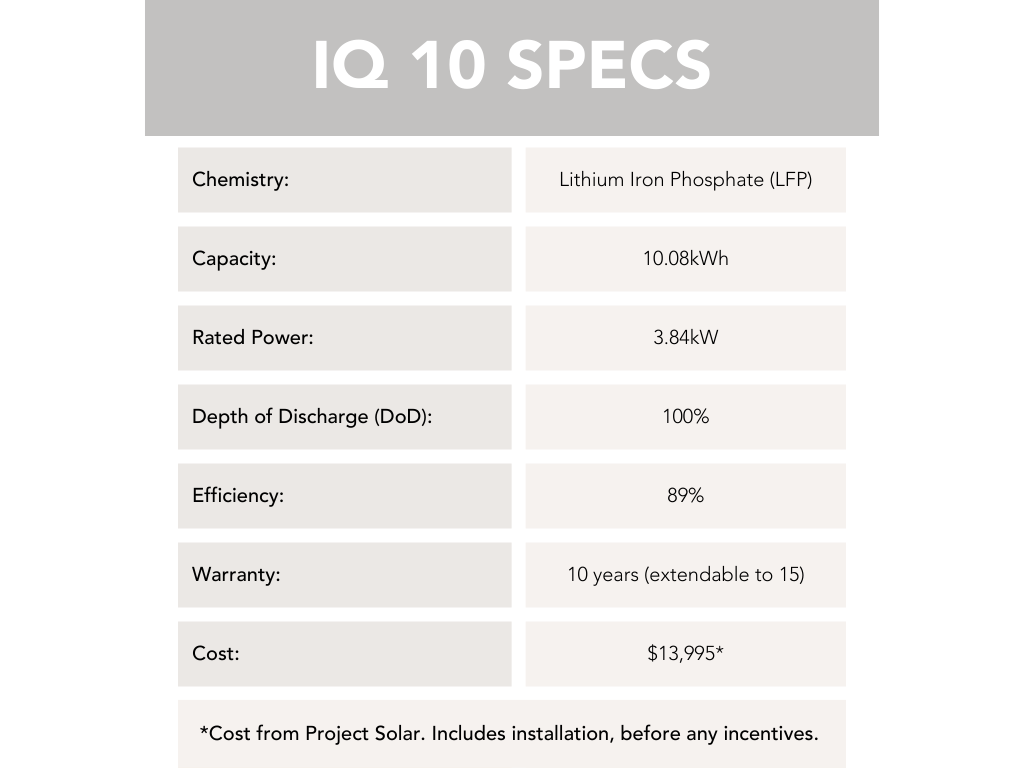 Our Pick for High-Capacity Needs:
Powerwall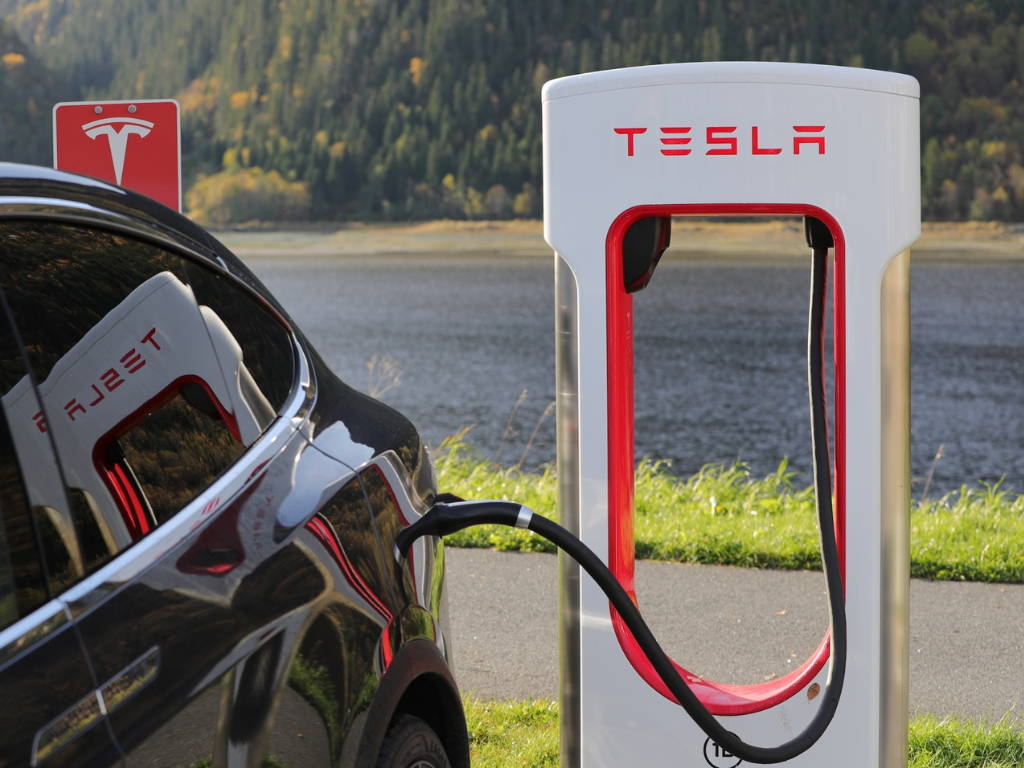 highest capacity on the list
expandable (up to 10 Powerwalls)
works well with string inverter systems
high efficiency
10 year warranty
not currently available through Project Solar
can't be fully integrated with microinverter systems

only available with a home solar system

Lithium Nickel Manganese Cobalt Oxide (NMC) battery chemistry
most expensive on the list
The final battery on this list is by far the most well known: the Tesla Powerwall.

Tesla has established a worldwide reputation for its electric vehicles, not to mention CEO Elon Musk's eccentric ideas and recent Twitter antics. But hey, we're not here to talk about that. We're here to talk about the Powerwall.
The Tesla Powerwall is a popular option for many homeowners because of its high capacity and expandability. With the ability to add up to 10 Powerwalls, it's a great option for larger homes or homes with high energy needs.

It also works well with string inverter systems and can be a good option for Tesla owners who already have experience with the company. Additionally, it comes with a 10-year warranty.

However, there are some negatives to consider.
Project Solar customers who install a Powerwall can't take full advantage of their system's smart features, particularly the capabilities that come with the IQ 10 and the Enphase App. Project Solar systems use Enphase microinverters exclusively, and connecting them to a Powerwall won't be as seamless as an Enphase battery. This is part of the reason why we do not currently offer this product.
Additionally, the Tesla Powerwall utilizes
Lithium Nickel Manganese Cobalt Oxide (NMC) battery chemistry
.
This type of battery allows for a higher capacity and is able to charge more efficiently at lower temperatures, but it generates more heat with a lower thermal runaway and is therefore less safe than the Lithium Iron Phosphate battery chemistry used by the other two batteries on this list. It's important to note, however, that all lithium-based solar batteries are regarded as generally safe.
When it comes to cost, the Tesla Powerwall is the most expensive option on this list.

EnergySage estimates prices ranging from $14,600-16,850, meaning it's a significant investment for homeowners.


While the Tesla Powerwall has some great features that can meet high-capacity needs, customers should carefully consider if these benefits outweigh the additional cost and other limitations.